Five Ways for Small Businesses to Create a Culture of Innovation in the Workplace
Developing innovative ideas is a critical activity for growing companies of all sizes.
While all businesses start with an entrepreneurial approach, firms often become less forward-thinking over time, taking a more defensive position as they grow. The move to innovate, by many companies, is reactionary rather than ingrained into everyday culture. However, the most successful companies opt to innovate in order to raise the bar.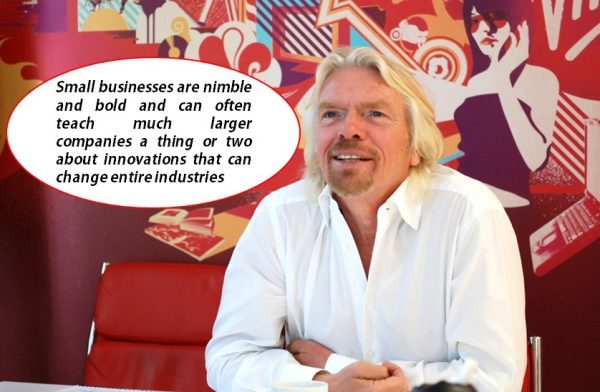 Make innovation a part of the culture
Companies must let their staff know they are open for innovation. Does your company foster a culture where the door is open to the manager's office? Or is there a rigid structure which can often result in great ideas being stopped in their tracks. Creating communication channels and breaking barriers in the workplace is a key step to creating an innovative environment in any company.
Is there a corner in the office which could be used for morning brainstorming sessions? You would be surprised how much you will learn from your employees once it becomes a norm.
Allocate time for idea generation
Innovation needs time and employees can often feel under pressure to meet deadlines or clear the tasks of the day, often in non time-efficient ways. To allow for greater long term efficiencies, a growing number of companies are giving employees time to work on projects of their own choosing. Some companies hold innovation days, others give staff a set amount of time to work on projects that excite them personally.
Google allocates 20% of time for their workers to develop their own ideas for the company, working on personal, entrepreneurial projects. It doesn't have to be 20%, but the message is clear.
Dedicate effort and resources
Make it a part of the job description, schedule monthly "innovation" meetings to summarise the progress for the past month, design a structured approach to the way the ideas are being created and processed. To truly innovate, companies need to develop a culture that supports and delivers new ideas and new ways of doing business.
Incentivisation is always a good idea
The best way to keep employees working towards improvement is to reward effort. Although pay is often seen as the only bottom line, studies show that employees also place a high value on work-life balance measures such as flexible working hours or a freebie for outside work. The autonomy to take ownership of their own idea within the company can also be an attractive incentive.
If employees are constantly worried that they might lose their jobs, they will never take the leap to promote their own innovative ideas. Innovation is not about failure but more about frequency of trial. People remember successes and hits more than misses. Appreciate every idea and suggestion brought forward by your employees, no matter how flawed it is. Practice makes perfect, after all.