Call Now Open for RIKON's Consultancy Services
RIKON have started accepting applications from Limited SMEs to provide them with consultancy services to the value of €5000, as part of the Enterprise Ireland funding initiative. RIKON will provide support and assistance throughout the application process.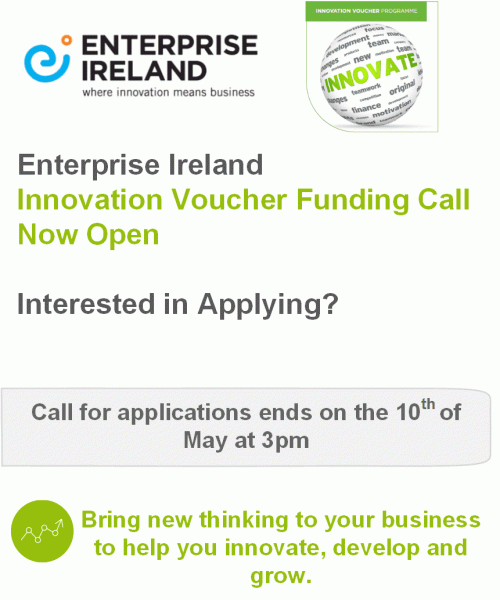 If you want to avail of free business consultancy from industry experts, contact Danielle Whelan on 051 834118 or send an email to [email protected]. Applications can be submitted until 3pm on 10th May.
For more details about the application, please click here.