The Company
Movies@Ltd. is a family run Irish cinema chain. The company opened its first multiplex, Movies@Dundrum at the Dundrum Town Centre in 2005. The Dundrum theatre is a luxury 14 screen cinema which shows all new releases using the most up to date technology. The cinema also offers a wide selection of live cultural events which have traditionally proved very popular with local audiences.
The Challenge
Ireland enjoys consistently strong cinema attendance figures with 1.25 million trips to the cinema each month. This placed Movies@Dundrum in a strong position in the sector. However, despite its reputation as a stalwart of the Dublin cinema scene, the cinema faced certain challenges in remaining relevant among an evolving cinema loving population. The business was competing with large international chains that had deep resources allowing them to run ongoing promotions such as 'limitless' access; the digital landscape has also led to competitors developing more interactive ways to engage with their client base and build loyalty. Movies@Dundrum needed to identify what their customer was looking for in this regard to ensure its offering did not fall behind in the overall customer experience offered elsewhere in the market place.
The Solution
Having an engaged social media following afforded Movies@Dundrum the luxury of reaching out to users for primary market research. A survey assessed how visitors felt about their customer experience on a range of issues; from the booking process, to the interaction with the company before and after their visit, to the cinema going experience itself. Interest was also gauged on potential initiatives such as enhanced loyalty schemes, pricing offers, collaborations with nearby businesses and additional services that would make the overall experience more memorable. The collation of this data as well as an interrogation of sectoral and competitor trends allowed the team at RIKON, along with the cinema's stakeholders, to plot the customer journey and identify key touch points where Movies@Dundrum was falling behind competing Dublin cinemas.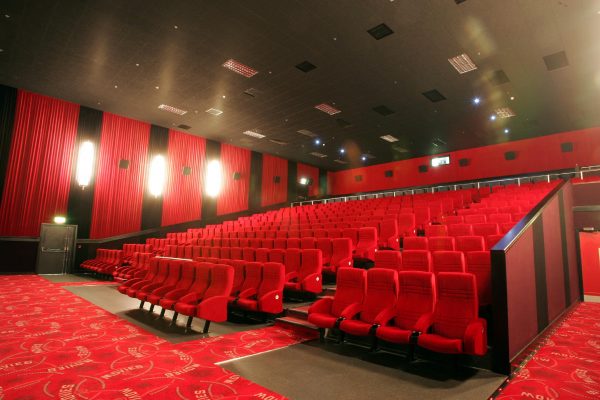 Benefits for Movies@Dundrum Ltd.
Having developed a clearer understanding of the new norms in the sector Movies@Dundrum developed a clear roadmap for improvement within their customer interface strategy. The outcome of the process has been the identification of practical ways to increase customer engagement with the brand. Innovations have and will continue to take place around group branding, improved loyalty offerings, improved customer experience with the website, SEO optimisation and practical steps to make the cinema more visible within Dundrum Town Centre. These measures combined will allow the cinema to feature more prominently in the customer's decision making process as well as giving better access to customer data allowing lead nurturing and brand building through loyalty and targeted messaging.
Eugene Tobin of the Movies@ Group
"'RIKON worked with us to highlight areas for improvement within our customer interface strategy. Having the process mapped out via our customer touchpoints allowed us to quickly identify areas of opportunity for the business as well as weaknesses in relation to our competitors. The process overall was very informative and gave us clear strategy points for immediate implementation"