RIKON are proud to host the "Marketing Done Smart" series by South-East Marketing Forum
South East Marketing Forum are delighted to announce the start of the 'Marketing Done Smart' Series. The series will be of interest to start-ups, micro enterprises and marketing professionals, and will provide the latest insights into how businesses can use marketing to drive sales.
The series will be taking place in virtual environment on a monthly basis with an exciting line-up of speakers and industry professionals providing their insights on the topics of customer experience, digital marketing, brand development and much, much more.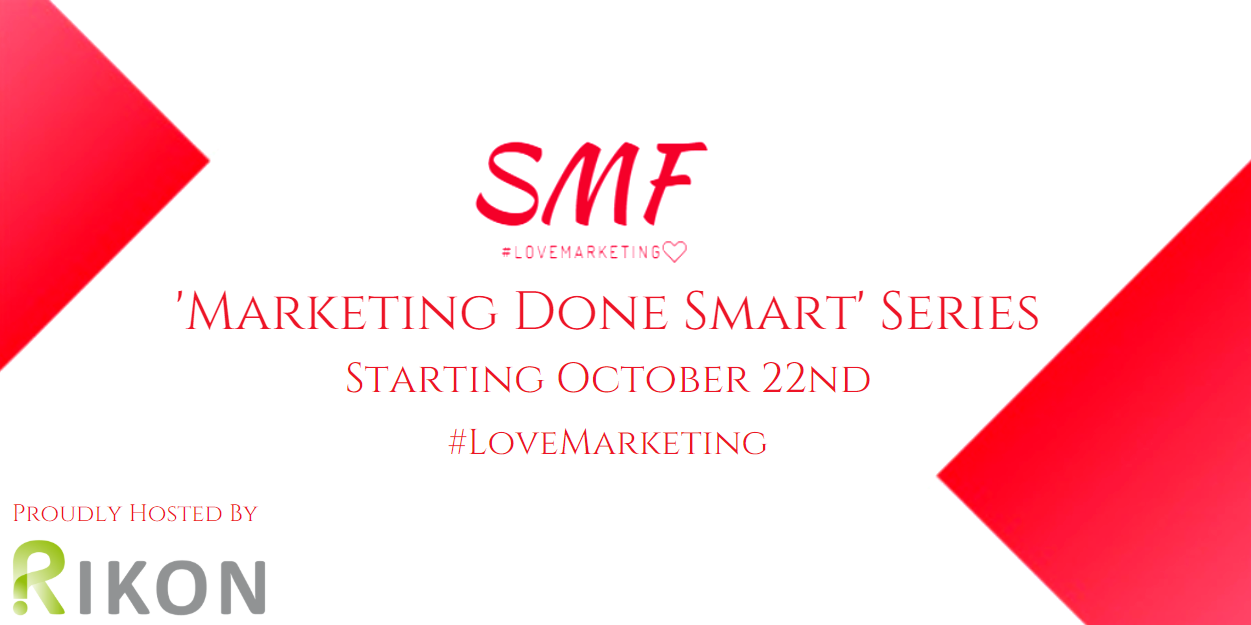 The first event will take place on Thursday, October 22nd at 6pm and will address the latest trends, challenges and opportunities that businesses are facing when trying to develop personal and connected experience with their customers in the current unpredictable business environment. Attendees will have a chance to listen to the insights of Lean Marketing Strategist Rory McCall from RIKON as well as take part in a workshop aimed to help them get better at identifying the needs and wants of their customers.
Registration to attend the event is currently open and completely free.
Register your place now on this digital experience where we bring together customers and industry leaders to share best practice. Registration closes on October 21st.