Is your company interested in attaining Lean Excellence?
RIKON will be presenting at the 5th Annual WIT Lean Enterprise Excellence Forum, speaking about the latest practices and cutting-edge developments in Lean enterprise, operational and process excellence; Lean thinking and practices; and continuous improvement.
The Forum is a great opportunity for companies of all sizes to network, exchange knowledge, and learn about new trends on how to enable and sustain competitiveness in national and global marketplaces.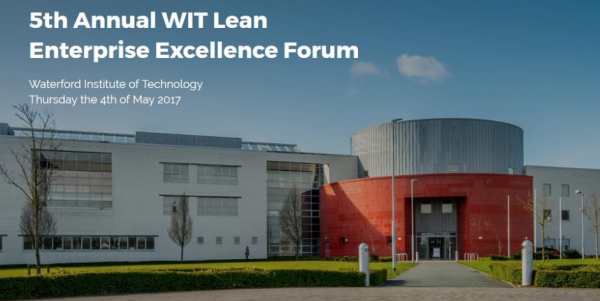 The Forum will take place in Waterford Institute of Technology on Thursday, 4th May, starting at 9:00 am. Attendance is free of charge, but places are limited and entry is by ticket only. To book your place at the Forum, click here.