January €5,000 Innovation Voucher Grant Open for Applications

What is an Innovation Voucher?
Innovation Voucher is an initiative by Enterprise Ireland to help local businesses grow and develop their processes through work with research centres, such as RIKON, who have been helping small and medium enterprises for more than 10 years. To learn more about Innovation Vouchers, click here.
Interested in Applying?
RIKON can assist Limited companies apply for Innovation Voucher funding worth €5,000 to explore a business opportunity and improve their processes. Can Innovation Voucher help your business? Take a look at what we did for our past clients.
The call will open for submission of applications from Wednesday, 9th January to Wednesday, 23rd January at 3 pm.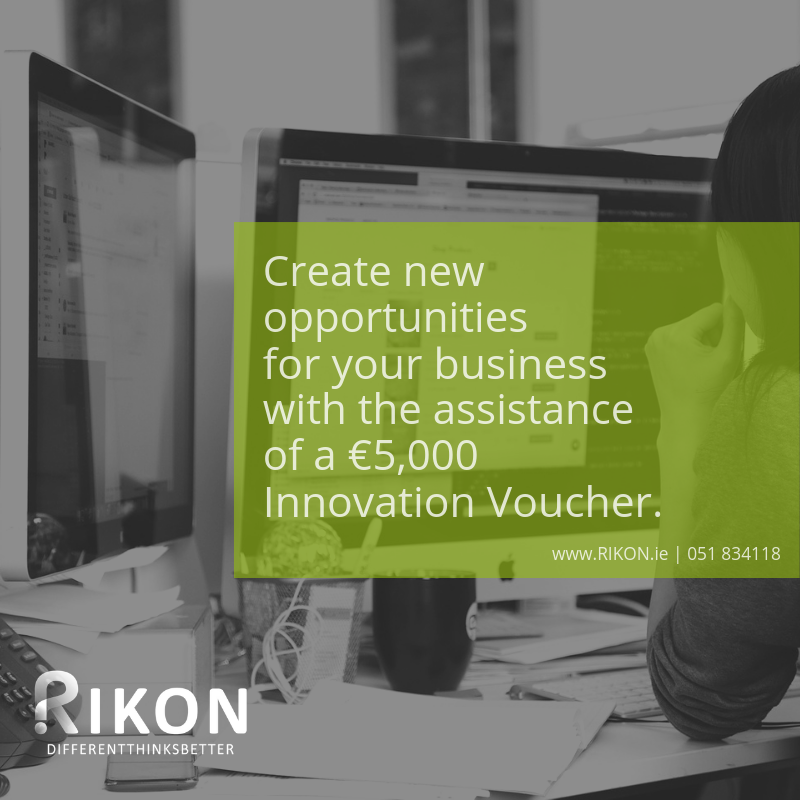 What can RIKON do for your business?
RIKON has extensive portfolio, having dealt with businesses of various sizes and from multitude of industries. The following benefits can be expected when applying for Innovation Voucher with RIKON:
Creation of growth strategy for your business to ensure long-term sustainability
Improvement to your business model through innovation, research and refinement
Development of IT capabilities, strategies and expertise
Streamlining your business processes to optimise productivity and efficiency
Development of differentiation and marketing positioning strategies
Customer relationship management capability improvement to maximise market share and profitability
Contact Danielle on 051-834118 or [email protected] for more information or to Apply Today.