Enterprise Ireland Innovation Voucher Funding
Enterprise Ireland have announced the third and final Innovation Voucher Grant call for 2018.
What is an Innovation Voucher?
Worth €5,000, the Enterprise Ireland Innovation Vouchers are an excellent way for small and medium companies to explore a business opportunity or a problem with RIKON's researchers.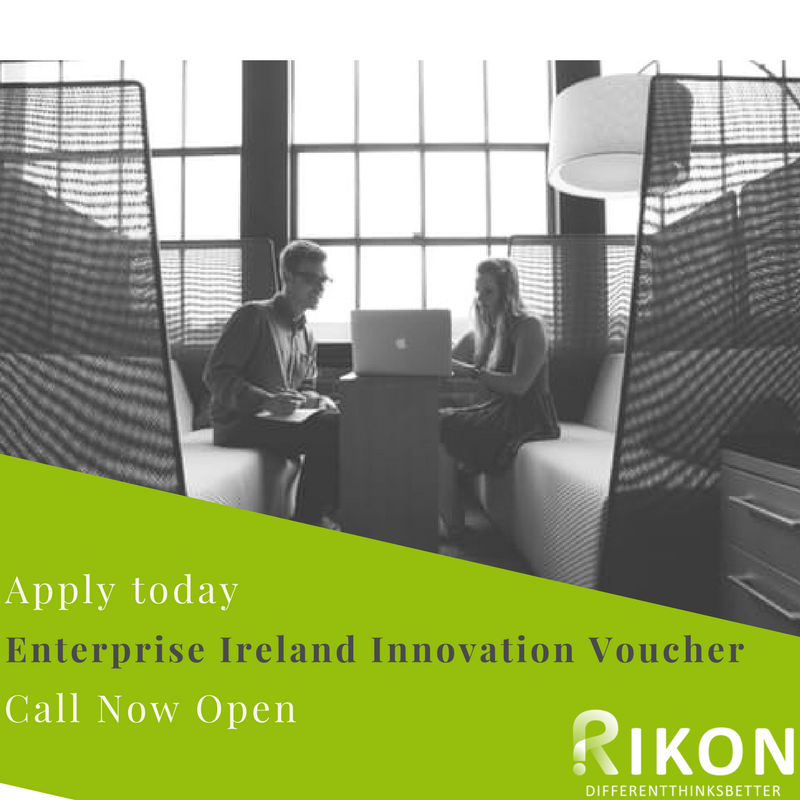 Interested in Applying?
RIKON are currently assisting companies in developing applications and applying for this call. We help Limited SME's apply for funding to explore a business opportunity or problem through our services up to the value of €5,000.
How can an Innovation Voucher assist your company? Just ask our clients.
The call will open for submission of applications from:
Wednesday 12th September, 2018 – Wednesday 26th September, 2018 at 3pm
Contact Danielle on [email protected] / 051-834118 to apply today.