Marketing and Service Design
 A well-executed marketing strategy can drive revenue and profits and help your company stand out from competitors in a noisy marketplace. Many companies view it as a disposable luxury rather than treating each customer as a precious and finite resource. If you feel your marketing efforts are not currently achieving a return on investment, RIKON can help you deliver integrated strategies that will target attractive customer segments, improve customer experience and strengthen your brand by developing insight based marketing strategies that transform businesses, often with dramatic results. RIKON's bespoke innovation process allows us to build your internal marketing capabilities at every step, from exploring your company's marketing opportunities to delivering a customer experience that differentiates your company from your competitors.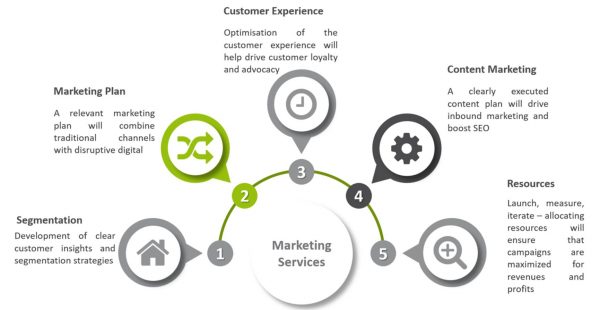 Our tailored strategic Marketing and Service Design consultancy services include:
Customer Insight and Segmentation: As experts in both qualitative and quantitative methodologies, we help our clients understand the needs and behaviours of their customers and develop action driven segmentation strategies from our market insight and intelligence gathering.
Marketing Planning: We help companies develop marketing plans or strategies that are integrated and aligned across their products, brand positioning, value propositions, pricing, communication and marketing campaigns, customer segments and experiences, digital strategies and measuring return on investment. We build marketing strategies, plans and tactics designed to drive growth.
Brand Strategy: Our strategic brand consultants engineer value using expertise in brand positioning, brand architecture, brand portfolio optimisation and brand extension strategies. Over the last 17 years, we have helped clients find the best answers to questions like: How can I revitalise my brand? How can I differentiate my brand from competitors? How can I align my customer experience with my brand? How do I leverage my brand equity for expansion? We help companies align their marketing and brand strategies with their business objectives.
Service Design: We work with companies to design new customer experience journeys using design thinking tools and our ethnographic research expertise to empathise and capture what users really need. This allows us to re-imagine how services, customer touchpoints and experiences can be re-designed and we test these and refine these concepts with users through low fidelity prototyping to arrive at the right solution for your company.
At RIKON we are passionate about using our marketing expertise to take your business to the next level. Whether you are designing a new service or customer experience journey, developing a marketing plan, creating a brand, launching a new website or transforming your digital presence, we can make your marketing objective a reality. RIKON's experienced staff develop insights that work for our clients. Our approach and recommendations are highly customised and lead to practical actions.
Click Here to See our Case Studies
Start a Project with Us Today