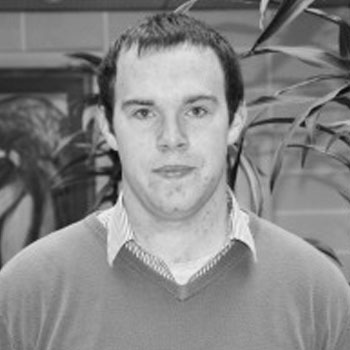 ---
David Aylward
Applied Researcher
David Aylward graduated in 2011 with a first class honours from the Bachelor of Business Studies specialising in the economics and finance stream, where he received an outstanding academic achievement award from the School of Business in Waterford Institute of Technology in his 3rd year.
Subsequently, David began working with State Street Corporation in their Kilkenny office dealing with clients from all over the world. David returned to academia in 2013 to do a research masters under the supervision of Dr. Leana Reinl and Dr. Felicity Kelliher, who are leading experts in this area. His research will be completed in 2015.
The title of his research project is 'An Exploration of Evolving Learning Communities in the Micro-Firm Rural Tourism Environment- a Multi-Country Study'. The overall aim of his study is to explore the elements and relationships that influence entrepreneurial learning in Evolving Learning Communities in the micro-firm rural tourism context in Canada and Wales, and compare these findings to that of a longitudinal study carried out in Ireland (2009-11). His research will be of value to academics and practitioners interested in tourism, learning networks, and evolving learning communities in the micro-firm setting.